In winter, the cold and the dryness are the main enemies of your skin. If you ask yourself what you should do to keep your skin from suffering Sushma Bhanot, co-founder of Coolherbals Ltd offers some effective tips to protect your skin during this season.
In the cold season, our skin is suffering due to inappropriate lipid synthesis, which is the epidermis barrier against external factors. This explains why the cold causes a strong drying of the skin, both in women and men. Therefore, we should all pay the same attention to the daily skin care this season.
"In winter the most affected are those with dry skin and those with sensitive skin, people suffering from cuperosis or children with atopic dermatitis" explains Sushma Bhanot, co-founder of Coolherbals Ltd. Winter also brings another change for our skin: the oily skin becomes normal, normal skin becomes sensitive, dry skin dehydrates even more.
Protect Your Skin with Moisturizing Creams
Dermatologists recommend that in winter we should replace the regular skin cream with a fat-based cream to rebuild the skin's barrier. Choose creams that contain natural ingredients and a higher percentage of oils. Vitamins A, C and E should not be absent from your daily creams. These elements protect the skin from the harmful effects of pollution and ultraviolet radiation that threaten us this season as well. If you need a cream that works well against fine wrinkles, make sure that the retinoic acid is also listed on the cosmetic product label. This substance is recognized as the most powerful anti-wrinkle weapon that can get into the skin without injections. Dermatologists advise us to choose natural creams because dyes and perfume in creams can cause irritation or even contact dermatitis.
" In the cold season, treatments that dry the skin are not recommended. For example, skin exfoliation should be avoided during the winter. Or, if you apply an exfoliating mask, you must rehydrate your skin with a soothing cream. If you have normal skin, use a moisturizing cream with natural ingredients in the composition. For oily skin apply an astringent tonic lotion and an oil-free moisturizer after cleaning." adds Sushma Bhanot.
Dry / Sensitive Skin Needs Special Care
Do not wash your face in excess (max. twice a day) and do not peel. The cream you use should have a fatty texture and be rich in nutritional ingredients.  You can also try making a simple recipe for a face mask at home. We recommend the weekly use of a spoonful of olive oil mixed with an egg. The mask will be rich in Omega 3 and Omega 9 fatty acids, and the olive oil ensures deep hydration.
1.Cleaning lotion
The first step for skin care is to clean using a natural cleanser. It helps to remove any traces of makeup and leaves your skin ready to receive precious hydration. It is recommended to use the lotion both in the morning, before applying the makeup, but also in the evening, before bedtime.
2.Daytime hydration
Sunscreen protection is a must, even in winter, while the daily creams should not be disregarded. Choose the intensely moisturizing, slightly fatty ones and your skin will get the help needed. The chosen cream should not only moisturize the skin but also protect it from the outside cold air.
3.Lip balm – your best friend
Just like the skin, the lips suffer during the cold season. That is why the lip balm should not be lacking from the care kit. It is best to choose one that has SPF 15 protection, but also one that is antiseptics to help heal your cracked lips. Our recommendation for cracked lips are the balms containing propolis or tea tree oil.
4.Do not forget about hand care!
Our hands, legs, elbows and knees need special care during the winter.  Try using products containing shea butter, mineral oils, glycerine and petroleum. For further protection specialists recommend applying lotions before bedtime, then cover the hands with gloves and put the socks on so the creams can hydrate the hands and feet in depth.
Remember: the first protection for your hands against cold and moisture is the use of gloves. And every time you get out of the house, dermatologists advise you to apply a generous layer of emollient cream on your hands.
Hydrate your body in winter
The skin of the body gets less attention on our part than in the summer and it can be seen: the skin becomes rough and has a dry appearance. You can get rid of these inconveniences by avoiding taking long hot baths.  Although hot water showers are more than welcome in winter, they can affect us especially if we are using soaps or shower gels that dry your skin. Use neutral pH bath products that have a smoother texture, such as shower creams. After bathing, apply on the whole body a moisturizing body milk with vitamins A, E, honey or almond butter.
Remember:
Temperatures at or below 0 degrees Celsius make the skin suffer – it becomes red, it dries and even cracks. We hoped we have offered you some practical tips that will help you deal with the problems your skin is facing this season.
Products that can be used for body and hair care during the winter:
1.Sweet Almond & Aloe Vera Cleanser – £12.99
Coolherbals Sweet Almond & Aloe Vera Cleanser gently removes dirt, grime and make-up, cleanses deeply the pores, detoxifies and heals skin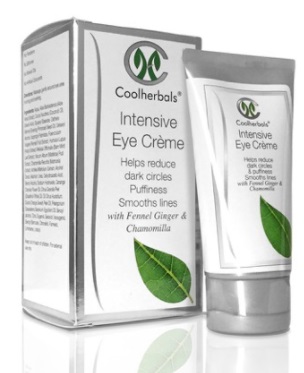 2. Intensive Eye Crème – £12.99
Coolherbals Intensive Eye Crème is an intensive under eye rejuvenating and nourishing cream.
helps fade dark circles
stimulates and brightens eye area
reduces the appearance of under-eye puffiness
contains natural brightening extracts
3.Skin Firming Lotion – £12.99
Coolherbals Skin Firming contains a special blend of Cloves, Peptides, Coriander and Citrus Lemon. Helps in skin tightening and minimizes wrinkles.
4.Vata Body Oil, 100ml – £7.99
Vata Body Oil is a rejuvenating oil containing a synergistic blend of herbs, including ashwagandha, and passionflower. The herbs nourish and ground vata, supporting vitality and vigour. Vata massage oil is made from a base of organic sesame and Almond and grapeseed oils.