Description
The Coolherbals Clear Skin Kit is used to help keep your skin clean and clear. It can be used to clear acne, scars, pigmentation and blackheads. Coolherbals Clear Skin Kit helps in itching, rashes, infection and allergies.
Coolherbals Problematic Skin Kit contains all natural products and without harsh chemicals. It contains natural antibacterials Neem and Brahmi in the cleanser exfoliator and moisturizer for helping problematic skins such as acne, eczema and sensitive skins. It has the finest Ayurvedic or ancient Indian botanicals as the active ingredients that have been tried and tested over centuries.
Use daily for best results. It is made in the UK and is used worldwide.

Apply Coolherbals Amla Freshner/Toner on the face with cotton wool to close the pores after the Neem & Brahmi Face Wash to get best results.
The active ingredients of the Coolherbals Neem & Brahmi Wash are Neem and Brahmi.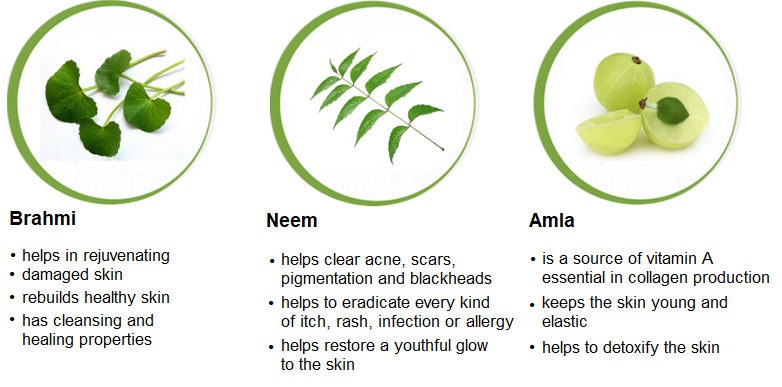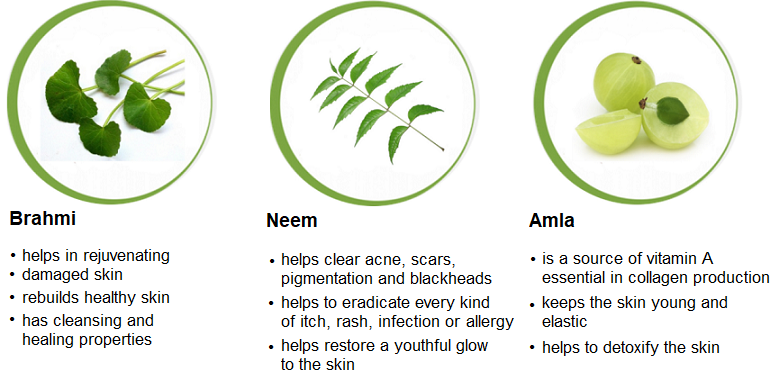 What is the full formula of Coolherbals Problematic Skin Kit?
• Coolherbals Neem and Brahmi Wash: Aqua, Xanthan Gum, Aloe Barbadensis(Aloe Vera), Aqua, Decyl Glucoside, Cocoamidopropyl Betaine, Potassium Sorbate, Benzyl alcohol, Phynoxethanol, Citric acid , AzadirachtaIndica (Neem) Extract, Centella Asiatica (Brahmi) Extract, Citrus Limon(Lemon) Fruit Oil, Melaleuca Alternafolia (Tea Tree) Leaf Oil, Parfum, Butylphenyl Methylpropional, Hexyl Cinnamal, Linalool,Limonene.
• Coolherbals Medicated Microfoliator: Aqua (Purified Water), Palm Wax, Clay (White Kaolin) Blend, Sunflower (H. Annus) Oil, Margosa Extract (Azadirachtaindica – Neem), Brahmi Extract (Centellaasiaticagotu Kola), Walnut Extract (Juglansregia), Basil Extract (Ocimum Sanctum), Parfum, Sodium Benzoate, Phenoxyethanol.
• Coolherbals Special Formula Skin Clearer: Aqua (De-ionized Water), Palm Wax, Aloe Barbadensis Leaf Juice, Carbomer, Sodium Hydroxide, Benzyl Alcohol, Methylchloroisothiazolinone (Aloe Vera Gel), Azadiracta Indica Extract (Neem), Centella Asiatica Extract (Brahmi), Ocimum Sanctum Extract (Basil), Carbomer, Sodium Benzoate, Phenoxyethanol.