Hair is mainly made up of proteins (97%) and a healthy diet, rich in protein, fresh water, fruits and vegetables is essential to maintain the voluminous and glossy appearance of the hair. If you choose to adopt a healthy lifestyle, not only your body but your hair will benefit from it. When instead there is a vitamin deficiency in the body that is directly involved in hair health, your locks will look fragile and degraded no matter how often you wash it, or, whether you use professional care products or not. When you see your hair in need of a little extra help, to grow longer, stronger, and thicker, adding vitamins for hair into your daily routine will give you the results you want.
How do you know how to choose which hair supplements are best?
Our co-founder Ravi Bhanot, author of the book Hair Today, Hair Tomorrow is answering.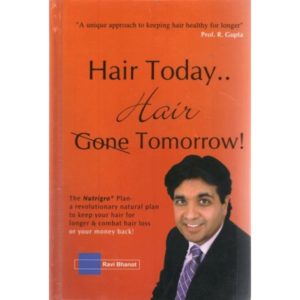 " First of all there are a few ingredients to look for – the essential vitamins for hair growth include vitamin A, vitamin C, Vitamin E, Iron and biotin. Look for supplements that have all these vitamins included. People should also pay attention to their daily meals and include foods in their diet that help keep the hair healthy. Hair supplements do not have an overnight effect, it will take an average of three to six months in order for you to see the full effect of the supplements."
Vitamins good for the hair
Vitamin D which we synthesize naturally under sunlight gives us a dose of energy. Moreover, it stimulates the hair follicle and activates the cells of the cuticle helping the hair to grow. Vitamin D also supports the balance of minerals in the body, especially the level of zinc. When this balance is unstable, the consequences may be the appearance of dandruff or the loss of brilliance of the capillary adhesion. Salmon, grains and mushrooms are excellent sources of vitamin D.
Vitamin A – when present in an optimal amount in the body, it helps you have a hydrated scalp without dandruff. The main sources of vitamin A are retinoids, found in beans, liver and eggs, and carotenoids, which can be harvested in generous amounts of vegetables such as spinach, carrot or mango fruit.
Vitamin C – vital to a strong immune system, helping to transport oxygen to the body it is also the vitamin that can do miracles for the hair. Vitamin C helps produce collagen, which stimulates hair follicles, and helps iron processing, an essential component of healthy hair. You will find it in citrus, spinach, pepper and broccoli.
Vitamin E stimulates blood flow to the hair root helping keep the hair moisturised and healthy. Vitamin E can be found in kiwi, papaya, sunflower seeds and spinach.
Vitamin H is known by the name of biotin. Research has associated the deficiency of this chemical compound with alopecia or massive hair loss, so we can deduce that biotin is an important vitamin that helps keep your hair healthy and strong. Can be found in eggs, nuts and avocados.
Why not try Nutrigro Capsules
They would help those men and women who are concerned about the look of their hair, its condition and for those who are affected by age or hormone-related changes. The capsules are vegetarian and can be taken by all adults as they give the nutritional support for the growth of existing hair. For best results use the Nutrigro products and follow the Nutrigro Plan.
1. Nutrigro Female Hair Food – 60 Capsules £19.95
Nutrigro® Female Hair Food provides food to the hair and scalp. It is scientifically formulated with the Nutrigro® Complex containing vegetarian Marine protein, Fenugreek and Indian Gooseberry ( Amla), to help the growth of existing hair & for healthy follicles.
2.Nutrigro Male Hair Food – 60 Capsules £19.95 
Nutrigro® Male Hair Food contains the unique Nutrigro® Complex which contains 100 % vegetarian marine plant protein containing all the 22 amino acids. It has all the amino acids that make up hair as well as all the essential nutrients to maintain healthy growth of hair.