We would like to reach out in this time of uncertainty. We are fully aware of the panic surrounding the current global pandemic and the potential effects it could have on all of us, which is why we want you to know that we are here to help.
If you are keen to see our Tip Of The Day posts please follow our Facebook and Instagram channels or subscribe to our Youtube channel.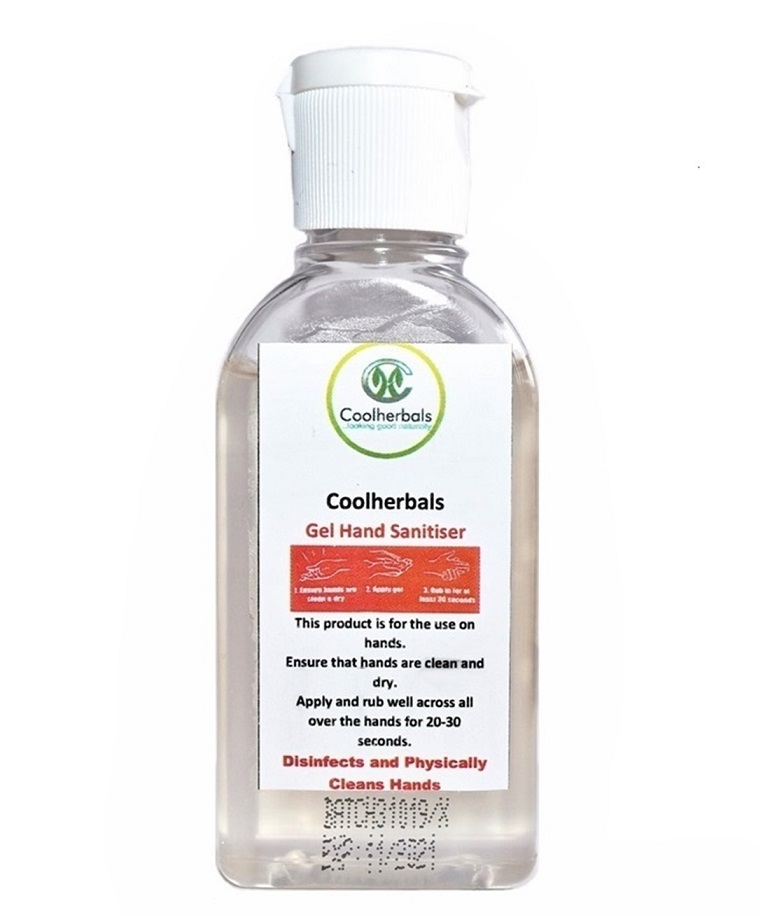 50ml Anti–Viral Hand Gel
Sanitiser £10.00 Kills 99.9% of viruses and germs in seconds
Use after coming in. Keep one in each room
1L Anti- Viral Instant Hand Sanitiser £30.00

Anti-Viral, Anti-Bacterial
Ideal for situations where hands are not visibly soiled with bacteria or viruses. Clean all surfaces.
1L Natural Anti – Viral
Hand Wash
£30.00
Anti – Viral & Anti – Bacterial. Use regularly throughout the day for 20 seconds on hands. Contains natural antiviral and antibacterial ingredients.
1L Natural Anti- Bacterial Body Wash £30.00

Anti – Viral, Anti – Bacterial & Anti – Yeast
Ensure that you use daily for maximum effect.
Anti-Viral Neem Mouthwash £5.99

Gargle, morning, noon & night to keep Corona Virus out of the mouth and throat.
Use after each meal.
Nutrigro Serum, Shampoo & Conditioner Set £33.95

Contains Anti – Viral & Anti – Bacterial Properties. Helps to maintain hair during hair loss or hair thinning. Natural alternative.
Use Daily for maximum effect.
The Coolherbals Clear Skin Facial Kit £34.00
It is used to clear acne, scars, pigmentation and blackheads and helps in itching, rashes, infection and allergies. It contains natural anti-bacterial.
Coolherbals Body Wrap Kit £29.99
A complete at-home treatment. The nearest to a salon treatment that you will get. Tighten and tone in the comfort of your home. Use the lock downtime to work on your body at home.
Coolherbals Anti-Aging Facial Kit £34.00

Contains all-natural products, without harsh chemicals and is  for wrinkles, skin rejuvenation and uneven skin tone.
Coolherbals Brightening Facial Kit £34.00

Give yourself a natural radiant glow to the face. Use it regularly to look brighter naturally. Pamper yourself.
Give yourself some me-time at home.
Order by the Friday 24th April and you will receive A FREE e copy of ONE STOP NATURAL REMEDIES BOOK – Place your order by clicking on the product name or www.coolherbals.co.uk/shop/
One Stop Natural Remedies is a simple book to help in the health and well being of both adults and children. it focuses on supplements and lifestyle suggestions for ailments from A to Z.
The book will help in ailments from Acne to Weight Loss.
Video on Special at £5
Video plus Certification £50 
Hard Copy Training Manual with each DVD
Keep up to date with training with our training videos.
Use this time to be 100% up to date with all the treatments. Certification possible on production of the video with a demonstration of Training and assessment.